ER MAKİNA DİŞLİ SAN. TİC. A.Ş
İVEDİK OSB ARI SAN. SİT. 28. CAD. 691. SOK. NO:58-60 ANKARA
0 312 395 29 00 0 312 395 29 04 info@ermakina.com.tr www.ermakina.com.tr

For almost 40 years, ER MAKİNA has been one of the Turkey's leading gear manufacturing companies. It manufactures and serves high quality, complex, precision gears, custom-engineered gears, gearbox assemblies and sub-assemblies for commercial and aerospace applications, in both large production and small (prototyping) quantities.ER MAKİNA is also specialized in planetary gearboxes and carriers for heavy construction machinery and in production of spare parts for rock drill and drifters.

ER MAKİNA is committed to high quality and exceeding customer needs with its qualified employees that have comprehensive experience in manufacturing, engineering and design. Regarding our commitment, we have expanded our core services to become a leading high quality manufacturer of production gear components for both domestic and international customers.We serve various challenging applications in aerospace, mining, heavy construction, oil and gas, cement, chemical and petrochemical industries such as high speed gear boxes, aircraft engine gearboxes, landing gear components, sealless magnetic drive pumps, planetary gearboxes, reducer gearboxes and robotic systems.

We are familiar with all of the DIN, ISO, ANSI, AGMA and company specific specifications required to complete conforming aerospace components for variety of applications. ER MAKİNA is ISO 9001, ISO 14001, OHSAS 18001 certified and AS 9100 compliant.

Our wish is to build strong long term partnerships with our customers by achieving superior standards through the excellence and expertise of our dedicated employees.
Sertifikaları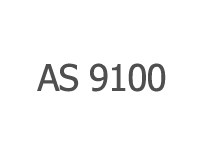 İlgili Görseller